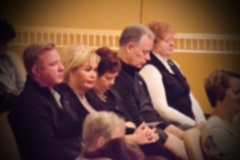 The Active Partner Trek (APT), is a series of events that will help you get to know Navigation Church, our Pastors, our People, our Mission, and how you can become more involved. The Trek begins with a series of three, Sunday night sessions to inform and to illuminate you on the key and critical areas that make Navigation Church what it is.
Week 1: Join Lead Pastor, David Amsden, as he discusses the Vision and Mission of Navigation Church while sharing a little about himself, his staff, how our church began, and what he envisions for our future.
Week 2: Take a peek behind the scenes to learn how Navigation Church is structured, how it operates, and how you can get involved. This will open your eyes to the many opportunities that await you and your family to learn, serve, and grow.
Week 3: Join our Connecting Pastor, Brent Johnson, as he tells you about his story and explains his role at Navigation Church. Then, he'll tell you about our Nav Groups, how they operate, stories from current Nav Group participants, and what "Doing Life Together" means. These stor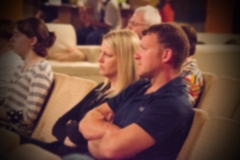 ies will encourage you with practical examples of how other people have found help in the past, and how they are now helping others take their next step in a growing relationship with Jesus Christ.
We encourage you to find a Nav Group to attend or try a few different groups. This will help you better understand and interact with others who are involved with our community at Navigation Church. To begin your own Active Partner Trek Register Today.