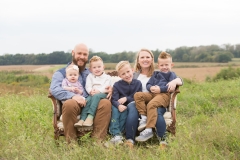 Pastor David Amsden was born in Troy, Illinois in 1977. He attended Son Life Church that had been founded by his parents, Pastors Dennis and Patti Amsden, and received his education at the church-sponsored school, Collinsville Christian Academy. In 2000, David attended a one year discipleship school called Masters Commission in the state of Washington. Upon completion of the program, David returned home and began working for seven years under the tutorage of his father as he served the church in both administrative and associate pastor functions. During that time he attended Christian Life School of Theology and earned his Master of Theology degree. He also developed his skills in pulpit ministry. After several years purposefully dedicated to the achievement of a successful generational transfer, David took over senior pastor responsibilities from his father on Father's day of 2007. David launched Navigation Church in 2014.
Pastor David is an everyday guy with a wife and kids. He and Kami love raising their tribe full of boys, and one girl, with biblical names like Judah, Gideon, Silas and Moriah (nicknamed Sissy). Once you use one name from the Bible, you have to name them all!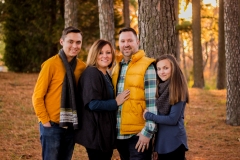 Pastor Brent, Connecting Pastor, and his wife Teresa, of 20 years, have been serving together in church ministry since they married. They are the parents of Isaac (15) and McKenzie (13). Beginning as a youth Pastor straight out of International Bible College and on to Associate Pastor, he developed his Pastoral roles and poured into a fast growing church in beautiful Page, Arizona. The call of God, his heart for missions and pioneering returned the family to his hometown of Collinsville in 2010 to launch a church. Through his love for church and the local community he developed a friendship with Pastor David which led to a church blending conversation teaming them to lead Navigation Church. His passion for people and his intentionality for community are contagious. He encourages and walks along side individuals to show the importance of what "Doing Life Together" really means. His bible college training and subsequent seminary joined with his pastoral experience allow Pastor Brent to easily connect with people on their journeys to a deeper relationship with Jesus.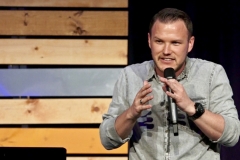 Aaron Semanek, has dedicated his life to the ministry and encouragement of others through his 10+ years as an enthusiastic Sunday School teacher, passionate worship leader, and engaging youth leader for the church. He has served in generational ministries both inside and outside of the church, ranging from Children and Students, to Adults and Seniors in his years in ministry. In addition to his personal experience, he attained a Bachelors of Science in Business degree, has completed 4 years of theological study, maintains multiple spiritual mentorships, and is committed to continuing education programs that further grow and develop him as a pastor and leader. Now, as our Generational Pastor, coupled with his previous ministry experience and study, he goes about the business of taking the truth of God's word, developing and presenting it in an engaging, age-appropriate format for all of the Gen Groups of Navigation Church. One of his greatest desires is to see people of every age come to know and experience the same God who has transformed his life.