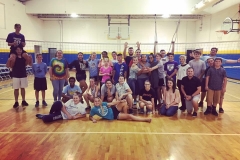 Reach Students Ministry, led by Pastor Aaron Semanek and his passionate, energetic team, seek to ignite this generation (youth 7th-12th grade and college students) with a desire to have a genuine relationship with Jesus Christ and to equip them for the spiritual journey they are on in life. Our Reach Students Ministry desires, through every event and ministry opportunity, to equip students to be in full pursuit of a God who is in full pursuit of them. Reach Students Ministry selflessly serves this generation as they seek to have students who are redeemed by God, ruined by His love, and radically changed.
Our weekl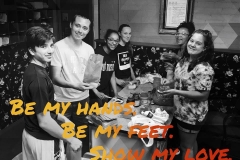 y gathering for students 7th – 12th grade called Sunday Night Pursuit is held from every Sunday from 6:00-7:30pm on the church campus.
For more details and to request information on all up-and-coming events, please contact Aaron Semanek at student.ministry@navchurch.org.